Meet the New 2021 Volkswagen Golf 
The VW Golf compact SUV offers performance and features that Fairfax and Arlingon drivers are sure to love. Significant changes in this year's model include a new infotainment system, larger alloy wheels, and the electric variant's discontinuation. Therefore, we invite all esteemed automobile clients who would love to track Chantilly, VA's wild and highway road of Herndon, VA to visit our showroom.
Benefits of the 2021 Golf
Aside from receiving minor changes on the standard model, other trim levels arrive with upgraded features like 18-inch alloy wheels, Vmax rear spoiler, and black mirror caps. The 2021 Volkswagen Golf has ample interior space that allows one to transform the vehicle into a minivan. It has an impressive and expansive cargo hold, a luxurious cabin, and a roomy back seat that permit 60/40 split-folding. Furthermore, the latest Volkswagen boasts excellent fuel economy and composed handling that most Annandale, VA drivers look for in a car.
Exterior
The 2021 Volkswagen Golf comes with numerous eye-catching exterior tones complemented by its front Volkswagen exclusive embossing (VW). It has color matching side mirrors and door handles, where the former has turning lights. Also, the Volkswagen embossing is found on all the wheels of the vehicle, creating an attractive and outstanding design. The 2021 Volkswagen Golf comes with a variety of alloy wheels that range between 16 and 18 inches.
The latest Volkswagen Golf has two exhaust outlets and a front grille with red strips as its finishes. Additionally, the 2021 Golf GTI has a lower-body and chassis than the TSI Golf.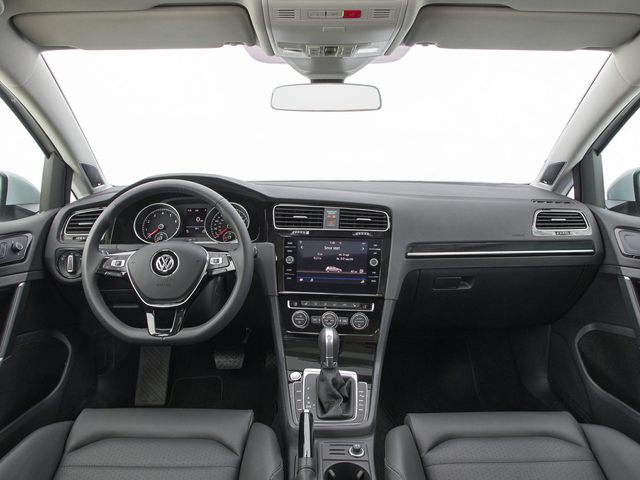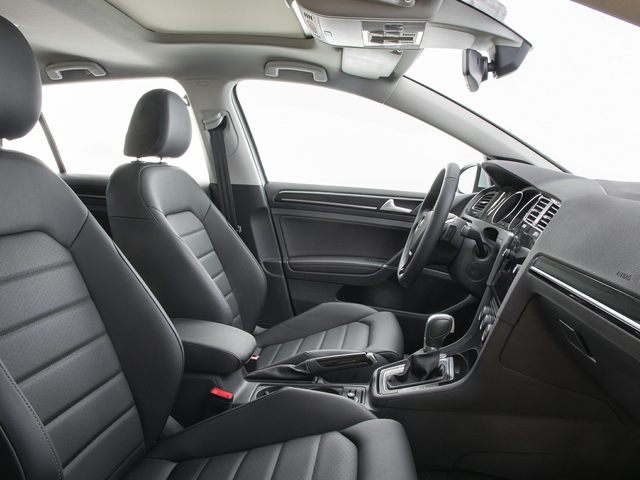 Interior
The five-seater 2021 Volkswagen Golf has a plush interior design that provides excellent leg and shoulder room. Additionally, it offers passengers ample headroom and cargo space, thanks to its boxy design. The latest Volkswagen Golf features a high-end cabin defined by soft-touch plastic material and modern technology. It has an easy-to-control entertainment system, technology, and infotainment that will make your daily commute fun and memorable.
Technology
The 2021 Volkswagen Golf has a standard 6.5-inch infotainment system that allows the passengers and driver to control entertainment and other function easily. It boasts smartphone compatibility through Apple CarPlay, Bluetooth, and Android Auto. The latest Volkswagen Golf has a six-speaker audio system, multiple USB charging ports, and AM/FM radio. Other notable features include keyless entry, heated windshield with washer nozzles, rain-sensing wipers, and heated seats.
Performance
The 2021 Volkswagen Golf has two engine variants available for Centreville, VA drivers. Firstly, the 2021 Golf TSI runs on a 1.4-liter turbocharged four-cylinder engine connected to either an eight-speed auto or six-speed manual transmission. The powertrain delivers 147 horsepower and 185 pound-feet of torque. Therefore, the combined fuel economy of the manual and automatic transmission is 32 mph.
Conversely, the 2021 Volkswagen Golf GTI has a more robust 2.0-liter turbocharged engine linked to a seven-speed dual-clutch automatic (dual-clutch) and a six-speed manual transmission. It offers an impressive 228 horsepower and 258 pound-feet of torque. The latest Volkswagen Golf GTI has a combined fuel economy of 28 mpg.
Trims
The 2021 Volkswagen Golf comes in two main trims: TSI and GTI, where the latter has three sub-models. Powered sunroof, USB-C, 16-inch alloy wheels, Wi-Fi, and heated front seats are features of the 2021 Golf TSI. Moreover, the 2021 Golf GTI S boasts blind-spot monitoring systems with front assist, 18-inch alloy wheels, limited-slip locking differentials, and drive mode selections. Conversely, the SE variants have LED headlights, adaptive front lighting, and leather upholstery.
Lastly, the 2021 GTI Autobahn is a sub-trim that features safety amenities like adaptive cruise control to protect the driver and other Alexandria, VA road users. It features a large and highly responsive eight-inch touchscreen with smartphone compatibility and navigation. Additionally, the 2021 GTI Autobahn feature adaptive suspension damping.
Visit Rosenthal Fairfax Volkswagen Today!
We invite you and other automobile clients to our dealership to browse our Volkswagen vehicles, including the 2021 Volkswagen Golf. Visit our site or office at Rosenthal Fairfax Volkswagen to start the online financing process to drive the Volkswagen Golf. Contact us for directions to our dealership and more.
Reach Out about the VW Golf
Fairfax Volkswagen

11050 Fairfax Blvd.
Fairfax, VA 22030