See Why the New Volkswagen Taos Can Be One of the Best Compact SUV Around
Volkswagen is known for creating affordable vehicles with remarkable touches of luxury that will make their models some of the best. One of their newest SUVs, the Volkswagen Taos is one of the best options in its class. The new Volkswagen Taos is great because it fits into the gap between a sedan and an SUV. The 2022 Volkswagen Taos will be an excellent vehicle for you to have on any adventure around the Herndon, VA. At Fairfax Volkswagen in Fairfax, VA, we are proud to introduce you to everything this vehicle can do. You will be proud to drive on the streets of Fairfax, VA in style and you will be even happier when you take your new SUV off the beaten path and around the entire Chantilly, VA area.
The new 2023 Volkswagen Taos is a compact SUV that comes with an impressive selection of modern technology, passenger comfort, and plenty of cargo capacity. On top of that, it is affordably priced, meaning you won't have to break the bank to get one. Despite this pricing, it is still a fun and exciting vehicle for smaller families to own.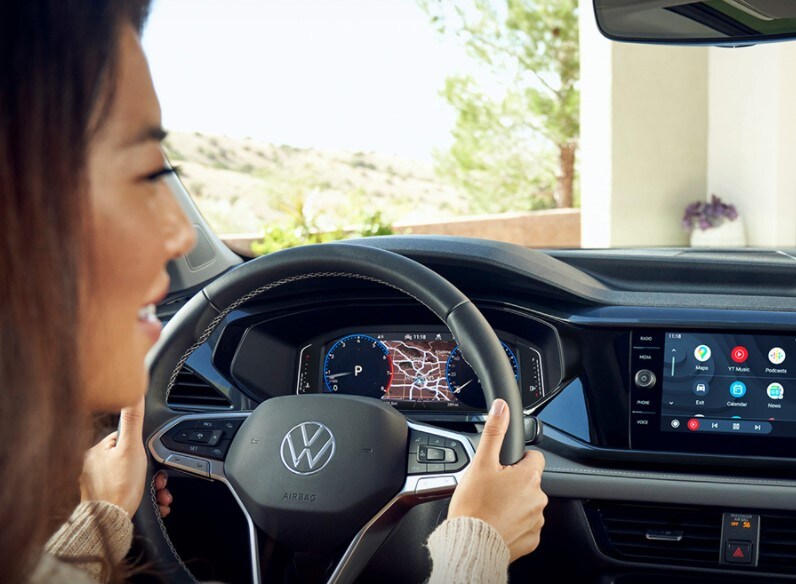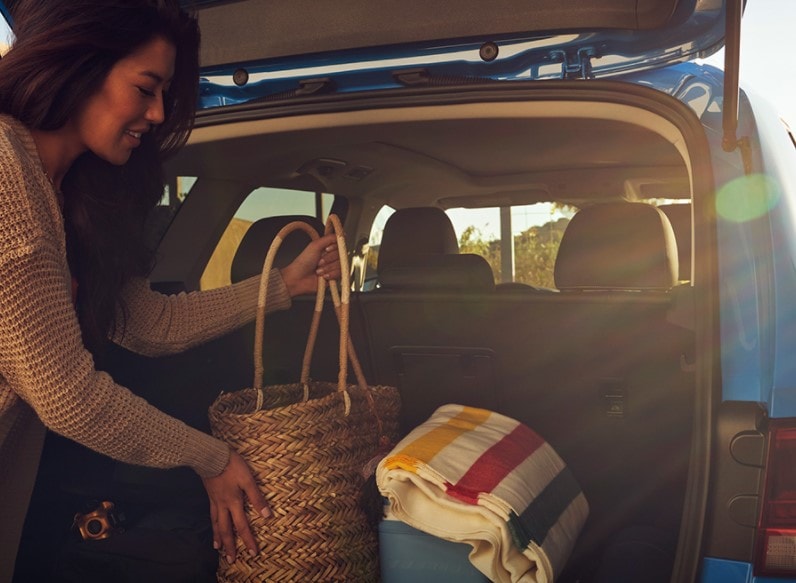 Peppy All-Weather Performance
Performance is an area where the 2022 Volkswagen Taos really excels. You will love that this SUV is ready to go anywhere and bring you more complete driving experience. This SUV is powered by a peppy 1.5L turbocharged engine that will create 158 horsepower, and it is paired with a smooth-shifting seven-speed automatic transmission. It comes with multiple driving modes, meaning you can choose the one for your specific situation on any road in the Annandale, VA area. For example, there is a snow mode that will help to keep your car more stable when driving in the snow. On top of that, you get 4MOTION® all-wheel drive system as well! This will allow you to handle any terrain or weather thanks to its ability have power delivered to both the front and rear wheels.
Top-Notch Technology for Your Upcoming Adventures
The best thing about this vehicle is that it is packed with useful technology that will be valuable in your daily life. Your experience driving around the Centreville, VA area will be a lot more fun and exciting. You have multiple different options for ensuring that your experience is safe when you drive. There are a few driver assistance features that give you peace of mind on the road. For example, you have blind-spot monitoring, which is great when you don't know whether you can move into the other lane or not. Furthermore, the rear traffic alert and light assistance features can bring you even more security on the roads ahead. Altogether, the 2022 Volkswagen Taos is prepared to be one of the safest and advanced models around.
Enjoy Some Great Features to Make Your SUV a Much Better Experience
The technology included on the new 2022 Volkswagen Taos is not just going to help keep you a bit safer, but can make your ride throughout the Arlington, VA area a great time. Firstly, there is an innovative BeatsAudio® sound system with satellite radio integrated helping you to be more entertained on short or long drives ahead. However, at the heart of this Volkswagen SUV, you have a tremendous Volkswagen Digital Cockpit that gives you detailed information about what is going on around your vehicle and keep you more connected to everything. The integration with your smartphone means you can rest easy when doing things like taking phone calls.
For your enjoyment, there's also plenty of space in the trunk, meaning you can carry all of the stuff you need. The reason why this is possible is that this vehicle has an exceptional design that prioritizes functionality. It is perfect for people who are looking for a simple SUV to perform their daily tasks. There is enough seating here for a small family, and it will be a comfortable experience for everyone involved.
A Choice of Great Trim Levels
You will love the fact that there are multiple trim levels for you to choose from. That means you can pick the vehicle with the right set of features for your specific needs. The three trim levels are:
The next step is for you to come down to Fairfax Volkswagen and to take a test drive in a great new 2022 Volkswagen Taos. You will love how this vehicle feels, and it is an experience that you will want to have every day. Our helpful staff will walk you through the entire buying process, and you will go home with a big smile on your face.

Contact Us About The VW Taos